Jack D. Ripper Collects 1,200 Signatures, Securing Positions on Democratic and Republican Ballots for May 16 Primary
BUTLER, PENNSYLVANIA — March 11, 2023 — Jack D. Ripper and his campaign volunteers collected 1,200 signatures to have his name placed on both the Democratic and Republican ballots for the Pennsylvania's May 16th Municipal Primary Election. Petitions were officially filed this week with the Butler County Bureau of Elections.
The petitioning period, which is now closed, lasted for three weeks and required signatures from at least 100 registered voters from each major political party. Ripper's totals far exceeded the amount necessary for nomination and represented residents from all seven of the municipal jurisdictions that comprise Magisterial District 50-3-03: Saxonburg Borough and the Townships of Buffalo, Clinton, Jefferson, Middlesex, Penn and Winfield.
"I found the petitioning process to be a great way to meet and speak with individuals, families, and businesses in all corners of the magisterial district," said Ripper. "I am strongly encouraged by the welcoming reception that I have experienced and enlightened by the perspectives that people have shared.
I would like to sincerely thank everyone who signed and circulated my petitions. Your endorsement is greatly appreciated! I will continue to work hard throughout this campaign and look forward to meeting many more of our area residents in the coming months."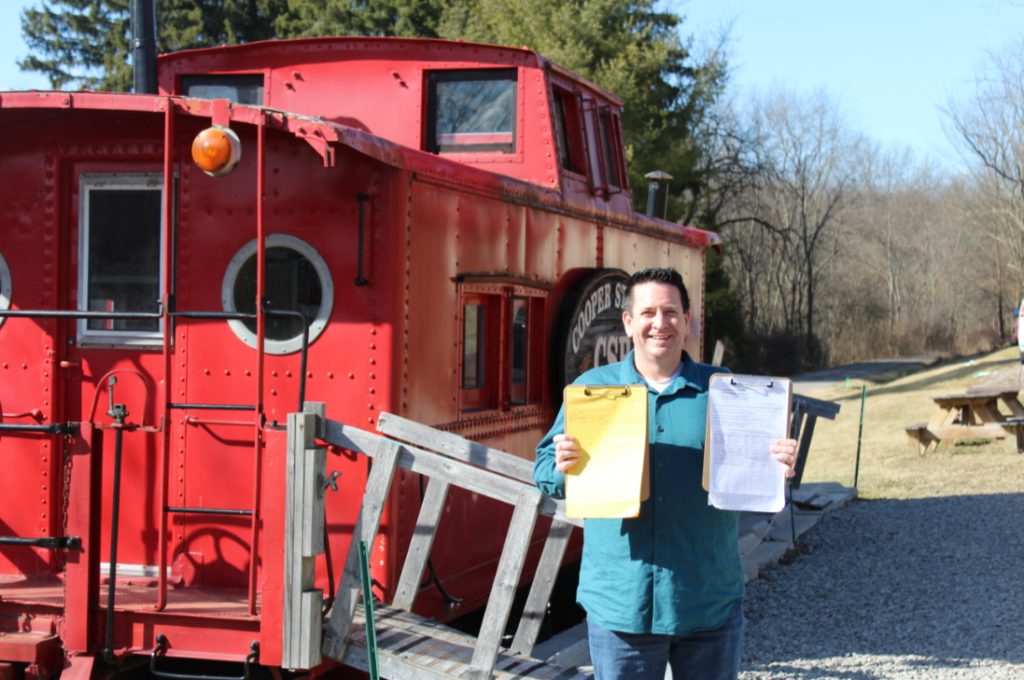 Ripper's campaign has opted not to hang literature on residential doors while soliciting signatures or votes, out of respect for people's privacy and property. It is very common that, going door-to-door, one will find that the majority of homeowners are away or otherwise busy. Leaving materials behind, especially those that may be visible from the road, could potentially send the wrong message to someone will ill intentions.
"When you knock on a door and no one answers, you can't immediately tell if the resident has simply left for an hour to run to the store or if they are away for several weeks on vacation," said Ripper. "While patrolling as a police officer, I've routinely seen streets where campaigns or solicitors have passed through, leaving materials on people's front doors. It is not uncommon for some of these materials to remain there for days or weeks. From a property and safety standpoint, it is not a good look.
I will continue to visit residents throughout this campaign. If someone is not home, we will just need to keep moving along and hope to reach them through another channel."