Ripper Files Official Certification as Qualified MDJ
BUTLER, PENNSYLVANIA — February 22, 2023 — The Supreme Court of Pennsylvania Minor Judiciary Education Board has certified that Jack D. Ripper has successfully completed the state's mandatory certification program for magisterial district judges.  Ripper, a candidate for district judge in Butler County's Southeastern Magisterial District, 50-3-03, filed the official documentation this week with the Butler County Clerk of Courts.   
The certificate, issued by the Administrative Office of Pennsylvania Courts, states "This is to certify that: Jack D. Ripper has completed the course of instruction, passed the examination required by the constitution of the Commonwealth of Pennsylvania, and is qualified to perform the duties of a Magisterial District Judge."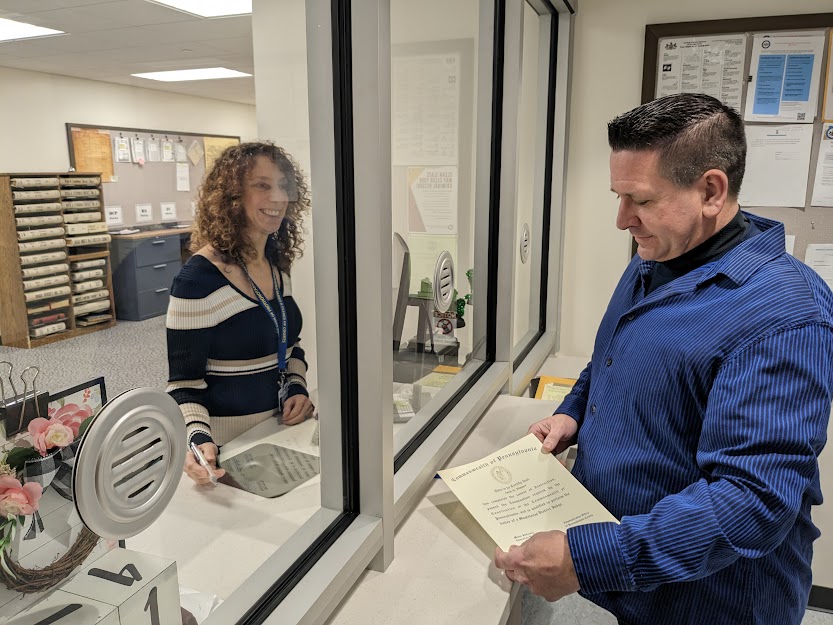 "In advance of this year's election processes, I committed myself toward completing the required coursework and instruction in all aspects of civil and criminal law," said Ripper.  "The curriculum is full-time and is taught at the Pennsylvania Judicial Center in Harrisburg, which required me to spend approximately 4½ weeks in our state capital to successfully complete the program. 
Passing this training is, personally, a satisfying achievement for me and has been an enlightening experience.  I have great respect for all of our local magistrates who have dedicated themselves to serving people better through continued education.  This also means that, if elected, I am officially approved to begin service as our next district judge on 'Day 1' of the new term, avoiding any delay in service to our local citizens."
All magisterial district judges are required to pass this training before they can begin official duties: "Magisterial District Judges and Arraignment Court Magistrates who are not members of the bar of this Commonwealth shall complete a course of training and instruction in the duties of their respective offices and pass an examination prior to assuming office." — Judicial Code (42 Pa C.S.A. §3112, as mandated by 42 Pa C.S.A. §1127)
This month-long course provides extensive instruction in civil and criminal law, including evidence and procedure, summary proceedings, vehicle code, judicial ethics, criminal procedure, search and seizure, arrest and bail practices and procedures.
"My professional experience as a police officer provided a great background for the coursework," added Ripper. "I firmly believe that combining this instruction with real-world experience in upholding the law provides me with a solid foundation to work from in the future."