Second-Annual Saxonburg Winterfest Provides Cool Event for Community Connections
SAXONBURG, PENNSYLVANIA — February 26, 2023 —More than a dozen volunteers supporting Jack D. Ripper's campaign for district judge attended the second-annual Winterfest in Saxonburg, along with their candidate.  In addition to enjoying the festivities, the volunteers circulated nomination petitions among local voters to secure Ripper's name on both the Democrat and Republican ballots for the upcoming Pennsylvania Municipal Primary Election, which will be held on Tuesday, May 16, 2023. 
Winterfest is organized by the Saxonburg Area Business Association in conjunction with area merchants, exhibitors and vendors.  The festivities include plenty of great food and fantastic craft displays along with live music, a petting zoo, ice sculpting, horse carriage rides and dozens of exhibitors.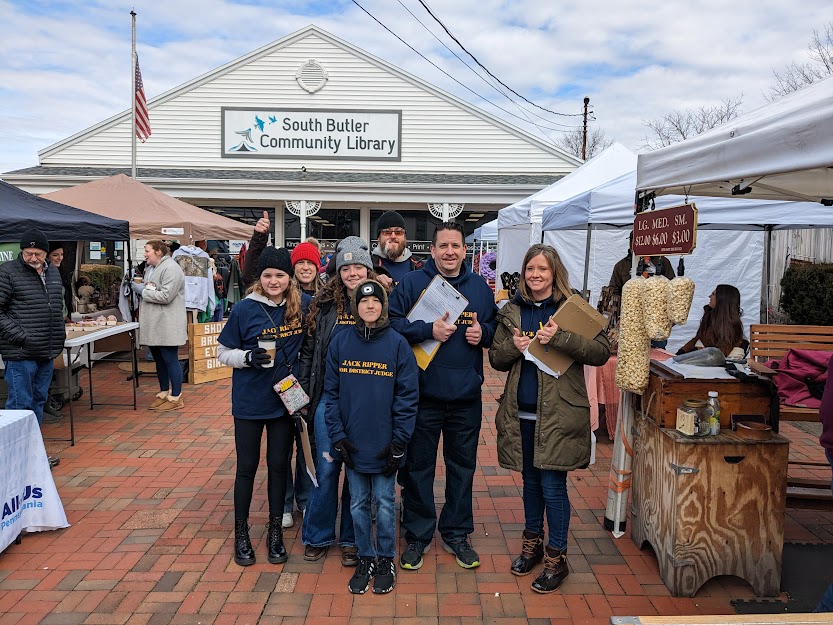 "It is great to see the community gathering together to celebrate the season, even if it is traditionally the coldest time of year," said Ripper.  "It's a friendly, neighborly atmosphere and you can see the spirit shared by our local businesses and civic organizations.  I enjoyed meeting and talking with event hosts, attendees and appreciate everyone that has, so far, been able to sign my nomination petitions."  
The three-week period of circulating nomination petitions will continue until Tuesday, March 7, 2023, when they must be filed with the County Election Bureau.
"I have been working every day during this petitioning period to meet as many local voters as possible and will continue reaching out to local citizens, businesses and civic groups throughout this election cycle."